Hello and welcome to my home page.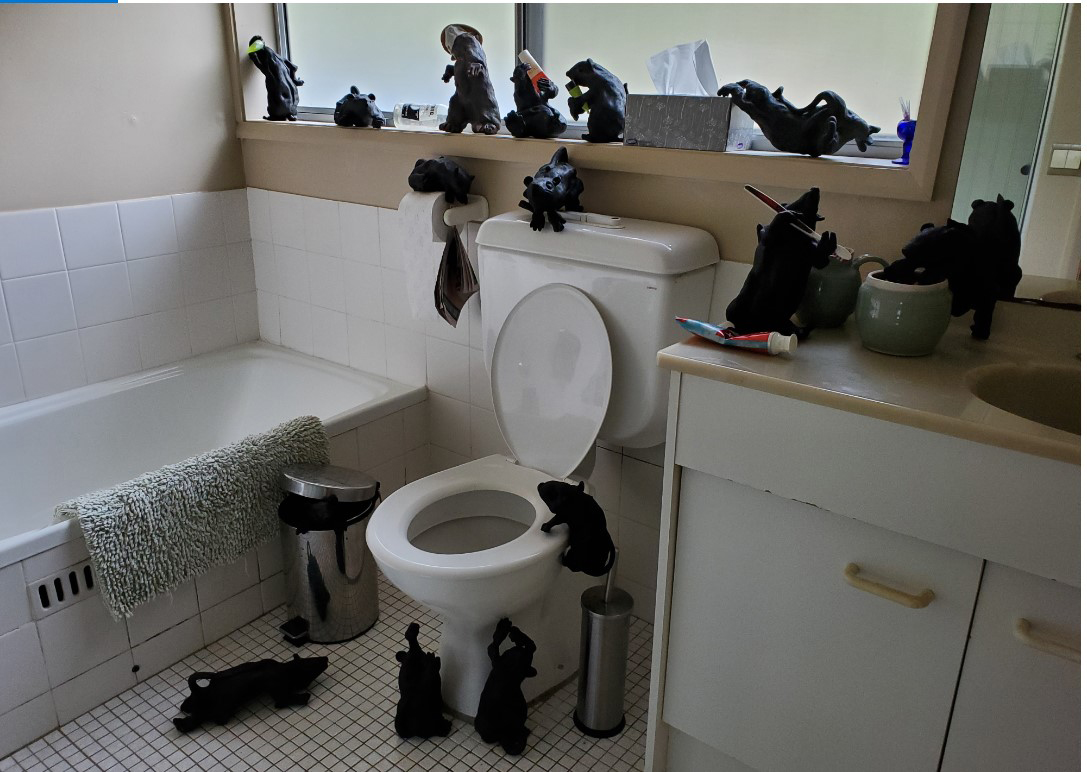 I originally studied Fine Art at Edinburgh university and Art College. Mainly drawing and painting but with some ceramics in modeling from the figure.
After some years and several continents later (check out our other web page, Andy and Rona, for more on this), where my sole artistic activity consisted of setting up whacky web pages, I decided to part company with the IT industry and study ceramics and sculpture at North Shore Institute of TAFE. I'm still there! It's an addiction that will be with me for life!
Just recently, fed up with having our, what we regard as witty comments on current political figures and other celebrities, rejected from most exhibitions on the grounds of political correctness, I teamed up with fellow student Lyndsey Hatchwell, and held our own, "Politically Incorrect" exhibition at the Watch House Gallery in Balmain.
Looks like my exhibition isn't going ahead this year as the 2020 Hornsby Art Prize has been cancelled due to this bloody virus so, instead, inspired by Banksý's recent Instagram post, I decided to use some of the participants to decorate the bathroom.
Hope to see you at my exhibition in 2021!